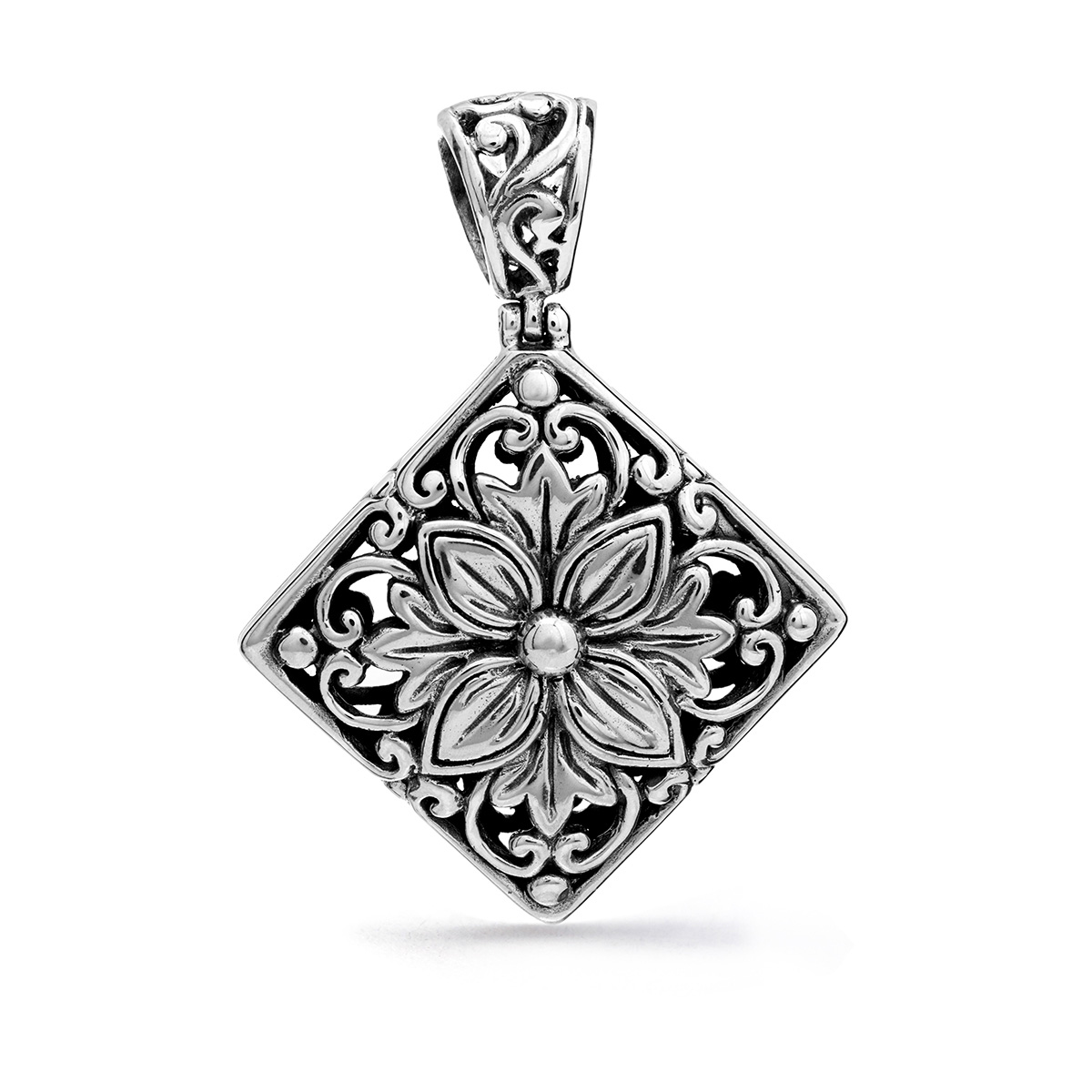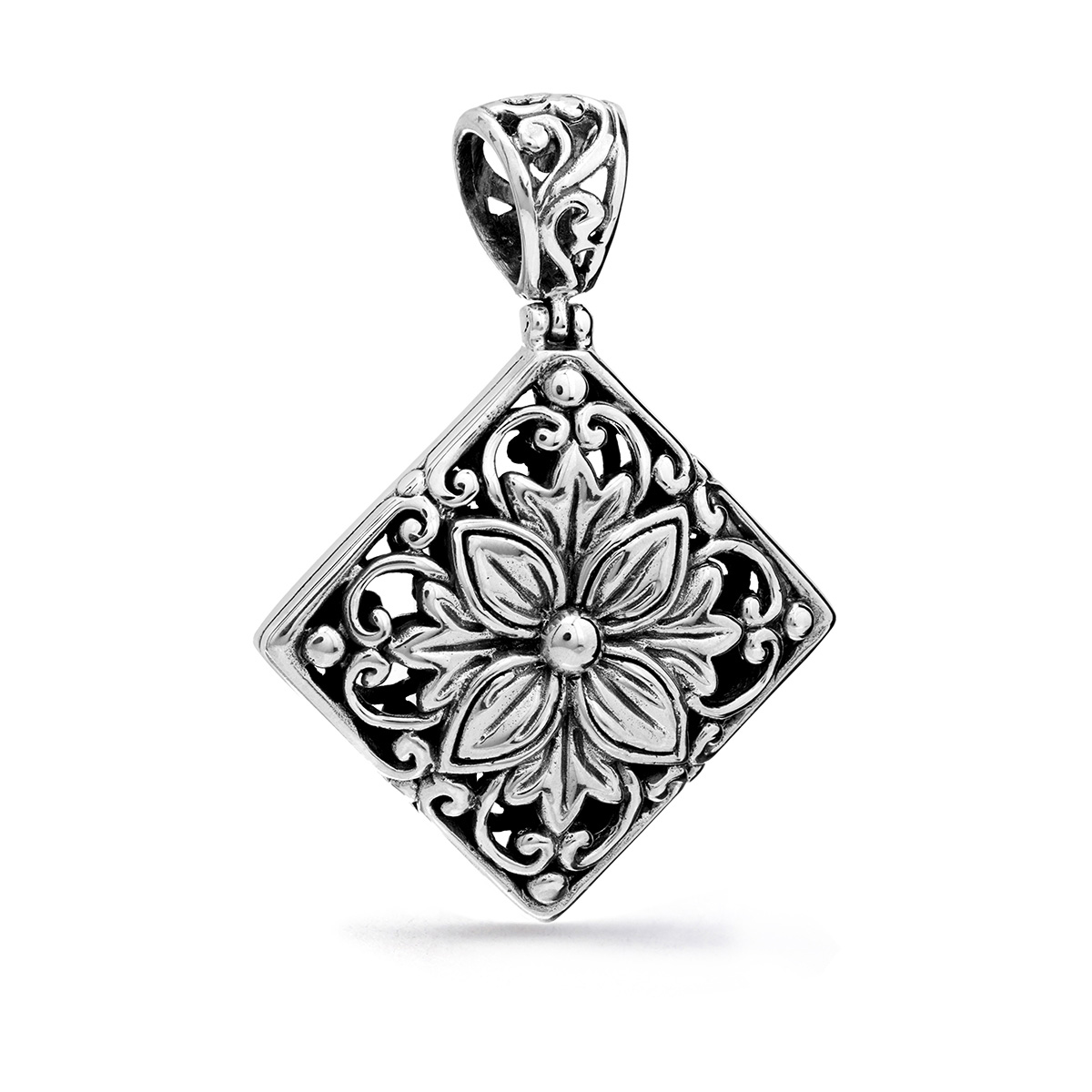 Bangli Silver Pendant
New Arrival
$80
Available for pre-order
You can order this piece now and get priority delivery once in stock.
Estimated delivery 4-6 weeks.
✓ Free shipping
✓ Free returns
✓ Lifetime guarantee
Handcrafted by our artisans using only traditional methods, the pendant features a beautiful flower: a homage to Bali's wonderful flora. Intricate motif has been used on the locket bail to complete this lovely pendant.