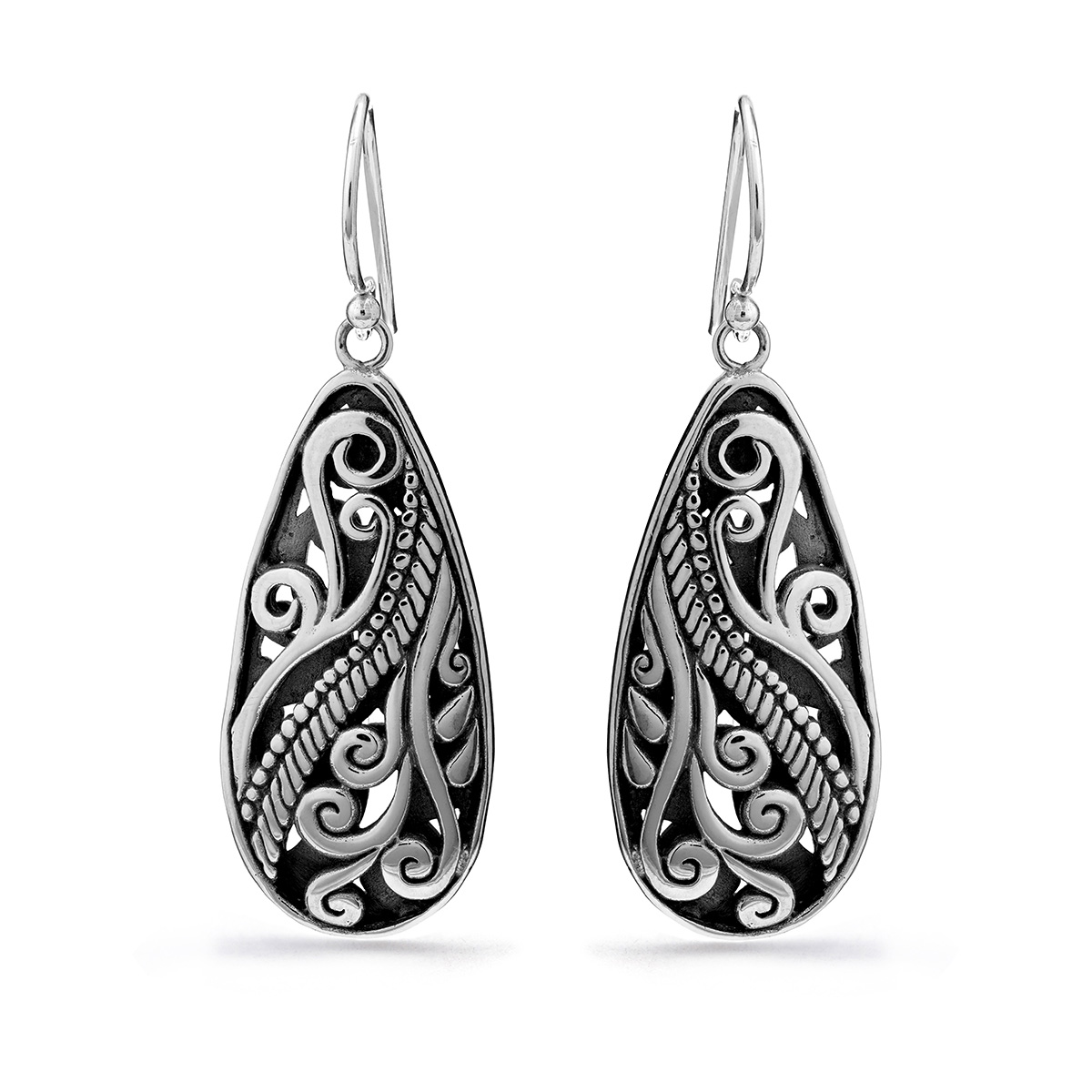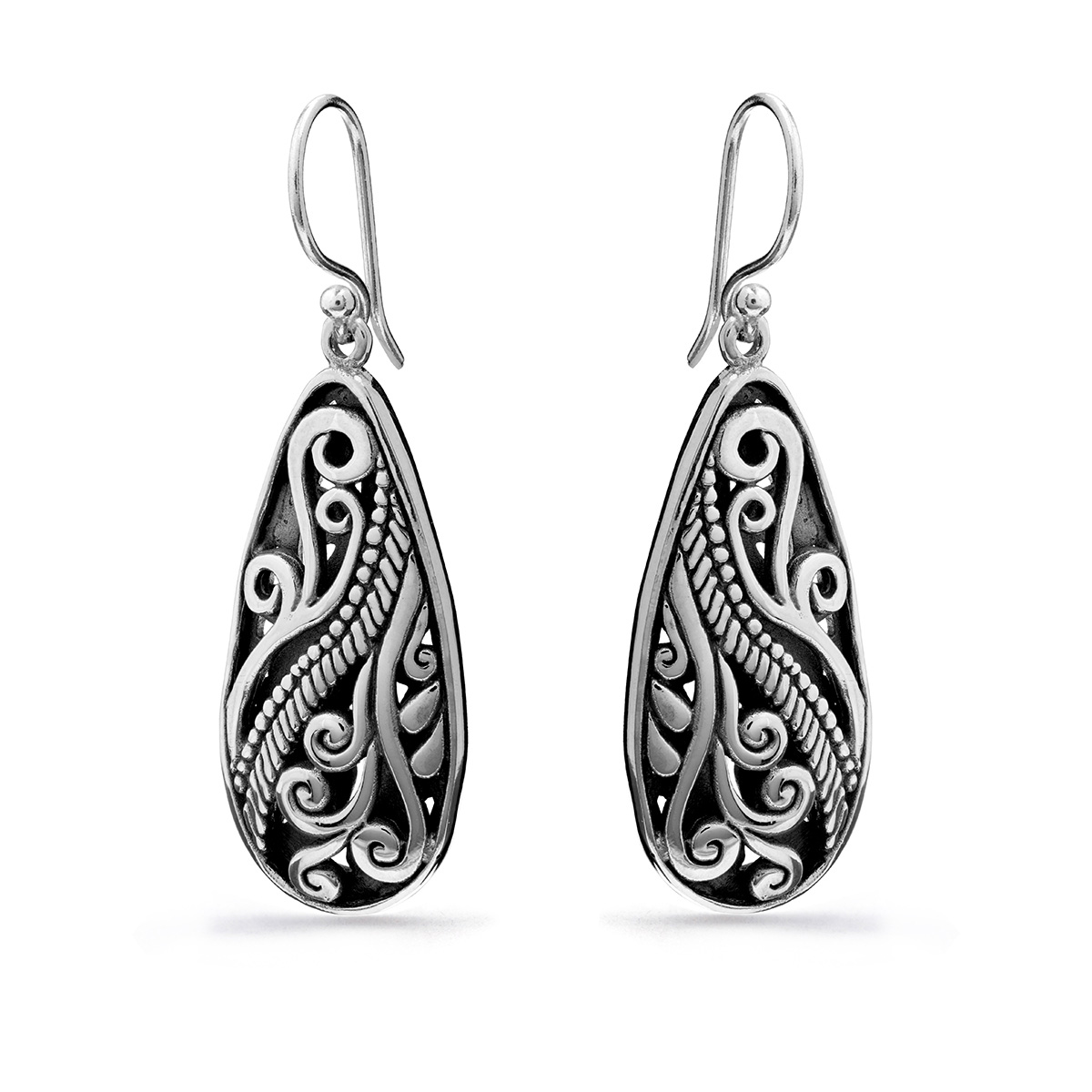 Lebih Silver Earrings
New Arrival
$85
Available for pre-order
You can order this piece now and get priority delivery once in stock.
Estimated delivery 4-6 weeks.
✓ Free shipping
✓ Free returns
✓ Lifetime guarantee
Always with Bali in mind, our artisans have handcrafted these dainty earrings. Fern inspired motif together with traditional granulation methods give rise to these subtle teardrop earrings.