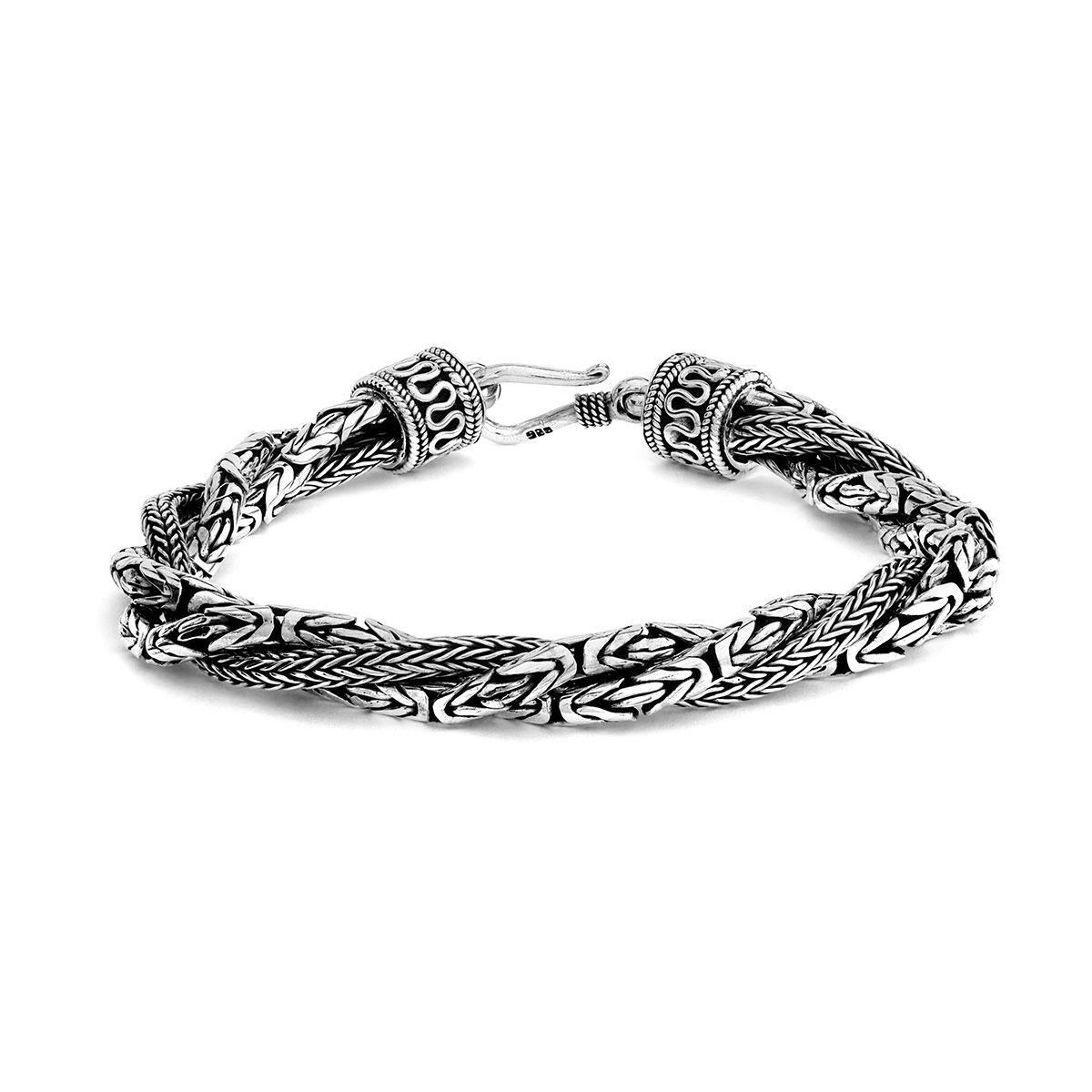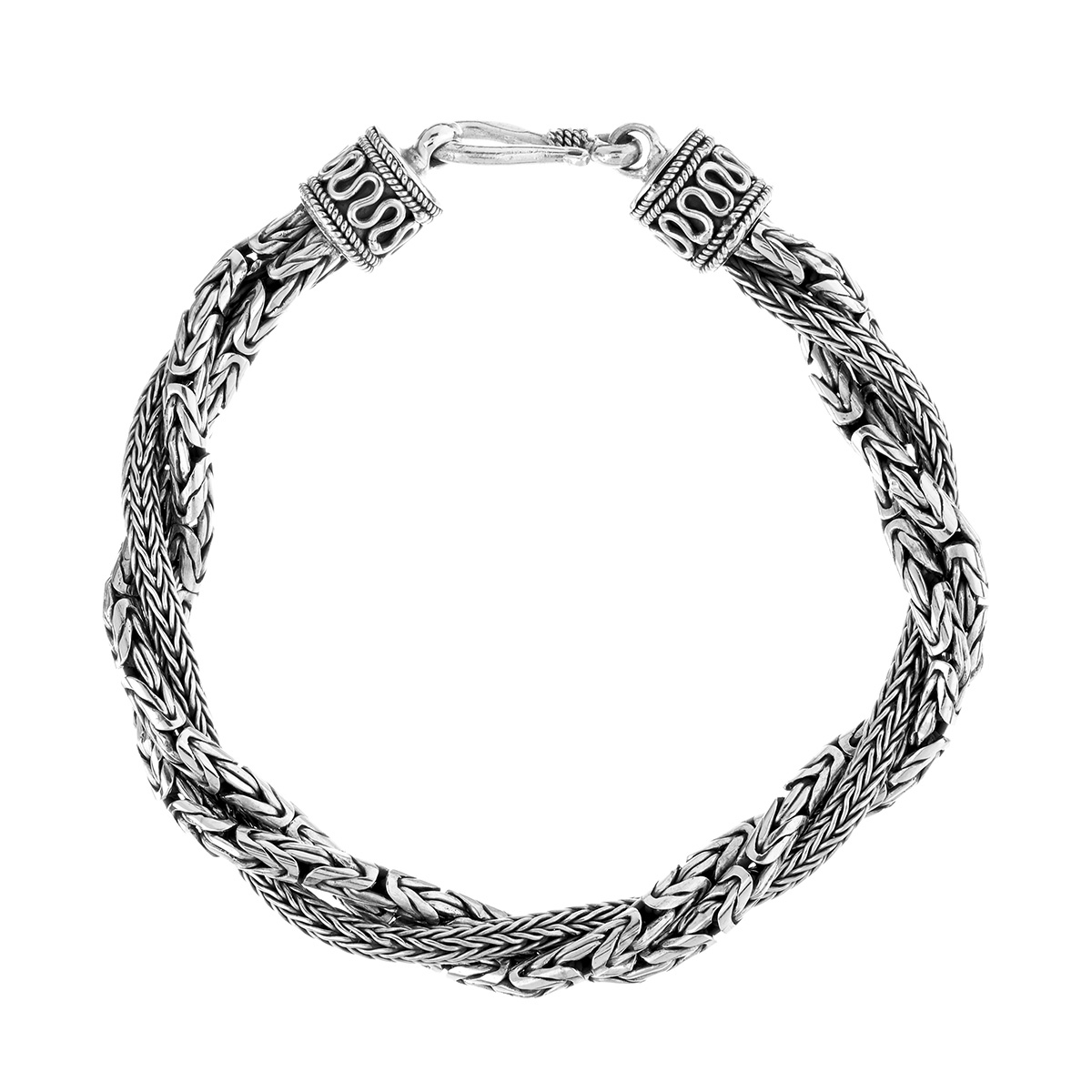 Seminyak Silver Bracelet
New Arrival
$305
Available for pre-order
You can order this piece now and get priority delivery once in stock.
Estimated delivery 4-6 weeks.
✓ Free shipping
✓ Free returns
✓ Lifetime guarantee
Taking silver from Kalimantan, our artisan handcrafts each link in three distinctive chains, intertwining them before uniting them with a traditional Balinese clasp. A classic statement piece, this bracelet will become a modern heirloom to be passed down from generation to generation.