Nusa Lifestyle
18 Nov 2016
3 Beautiful Bali Locations that Inspire Nusa
After almost a decade of traveling around Bali and exploring some incredible locations, we wanted share with you some of the most stunning locations that have helped mould and shape our handmade collections into what you see today.
So without any further ado, here are 3 beautiful Bali locations that inspire our silver jewellery.
"There is no better source of inspiration."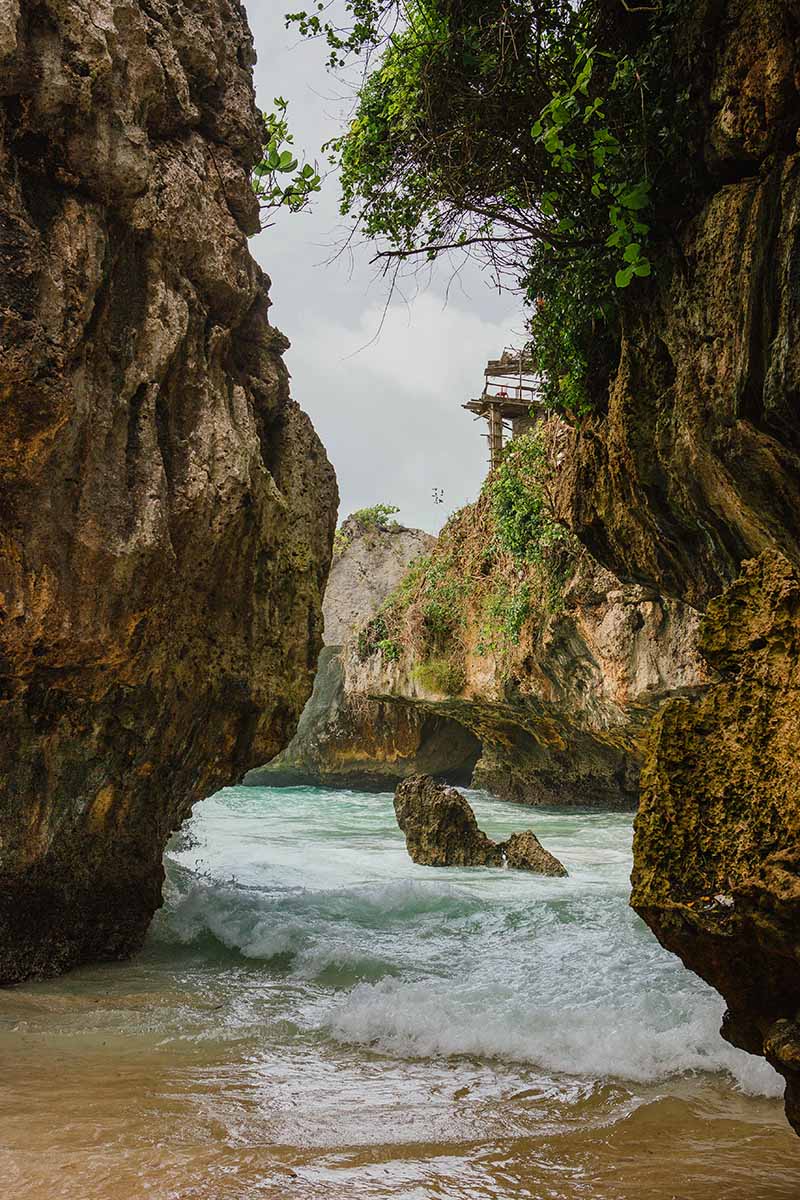 Blue Point Beach, Uluwatu
At the very tip of Bali's Uluwatu is the hidden cove of Blue Point Beach. This incredible beach is most well known for the amazing surfing conditions it produces all year round. Lesser known is the beautiful intertwining cliff face that leads to the beach front, cutting a natural sand path to the launch pad for surfers.
The natural flowing lines that form this cove have always provided a special source of inspiration for our more intricate pieces. If you're lucky enough to make it to Blue Point Beach, treat yourself to lunch at Single Fin located on the cliff side above the cove, and experience it for yourself!
Nusa Dua
Located 22 km from Bali's capital Denpasar is the beautiful Nusa Dua, which literally translates to "Two Islands". If you have been fortunate enough to have visited Nusa Dua you may have noticed the artificial islands protruding from the beach with simple Balinese wooden huts sitting at each island's end.
The soft curvature of these islands alongside the azure blue sea make for a beautiful scene and have no doubt helped inspire the soft rounded edges featuring in many of our designs. As well as providing inspiration to our silver jewellery collection, the artificial islands also provide a great place to relax in the shade and sketch out some designs for our next collection.
Tegenungan Waterfall
Tegenungan Waterfall, situated 20 minutes south of Ubud or 1 hour north of Seminyak, is one of our favourite spots in Bali and by far one of the most spectacular scenes that Bali has to offer. This 20 meter high waterfall is accessed through a short and steep path winding down the hillside and river, providing a beautiful entryway to a site you won't forget.
If you haven't yet had the chance to visit these three beautiful Bali locations then we highly recommend you do! Who knows, you might discover some inspiration of your own! If there's a particular location in Bali that has inspired you which we haven't mentioned, please join us on our Facebook page and share it with us!