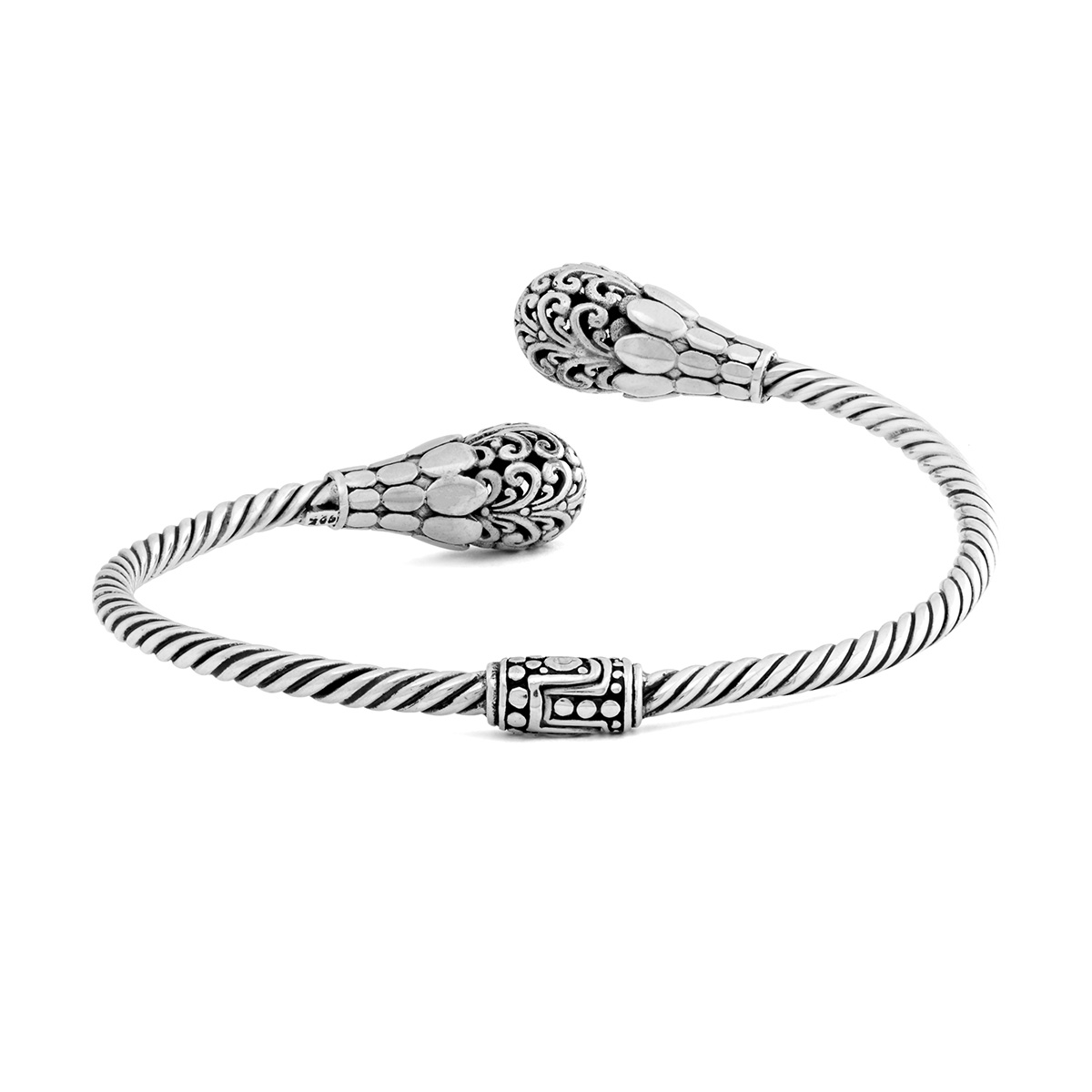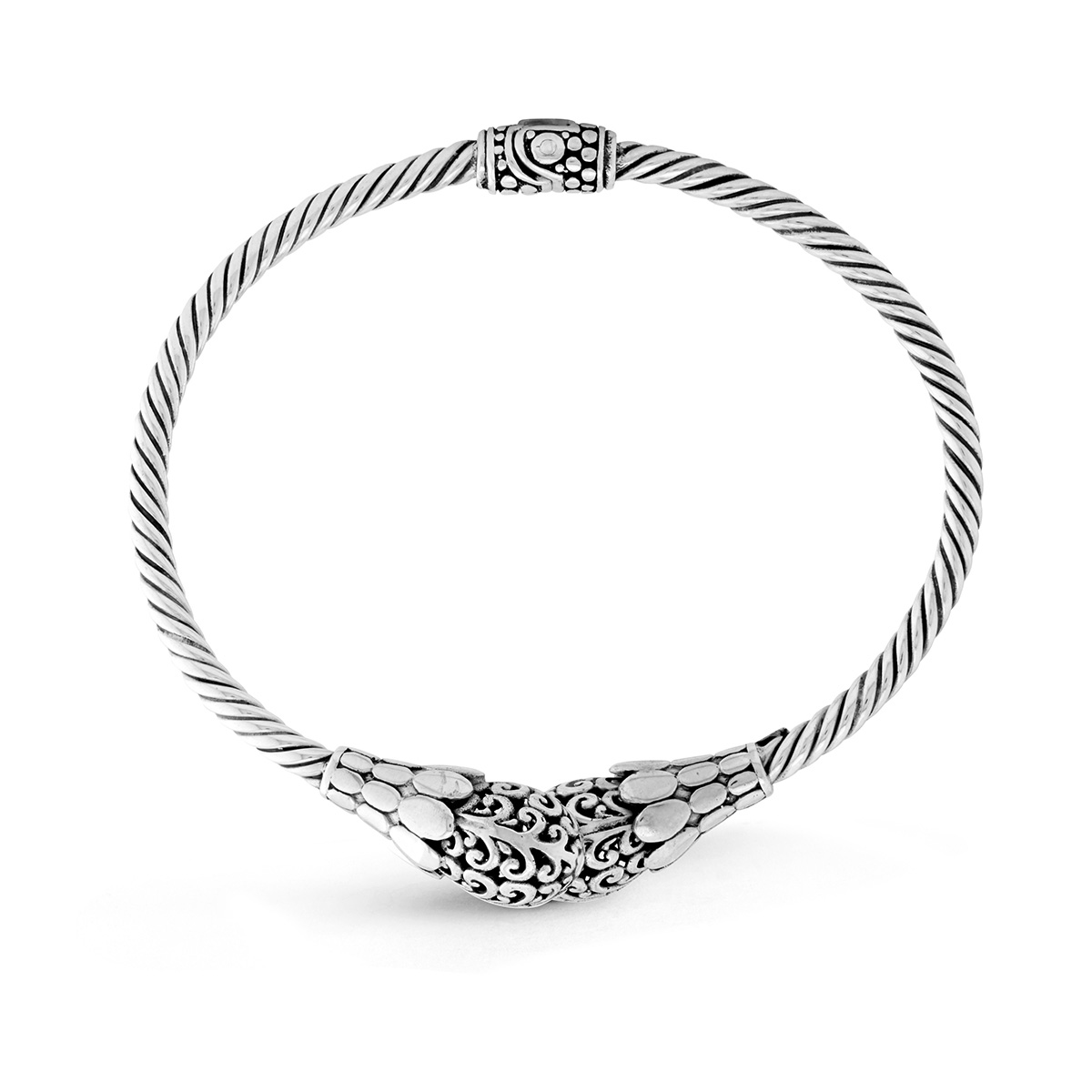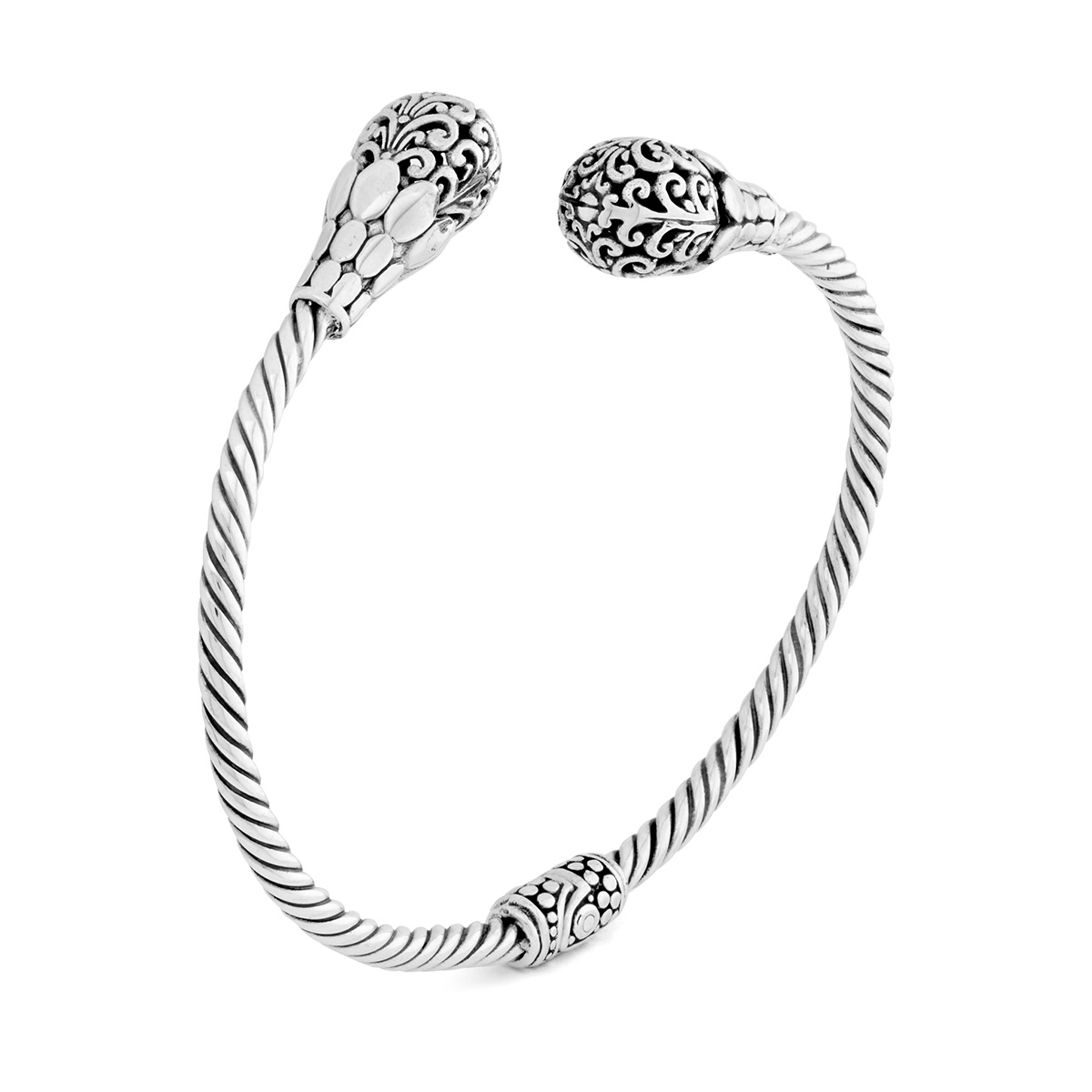 Kroya Silver Bracelet
New Arrival
$200
Available for pre-order
You can order this piece now and get priority delivery once in stock.
Estimated delivery 4-6 weeks.
✓ Free shipping
✓ Free returns
✓ Lifetime guarantee
Carefully handcrafted by Balinese artisans, this bracelet has deep roots in traditional Balinese culture. Inspired by the local flora, traditional swirl motif is used to craft silver buds that feature at both ends of the bracelet and the classic "dot" motif can be found on the hinge. A truly delightful bracelet that can be worn all day long.