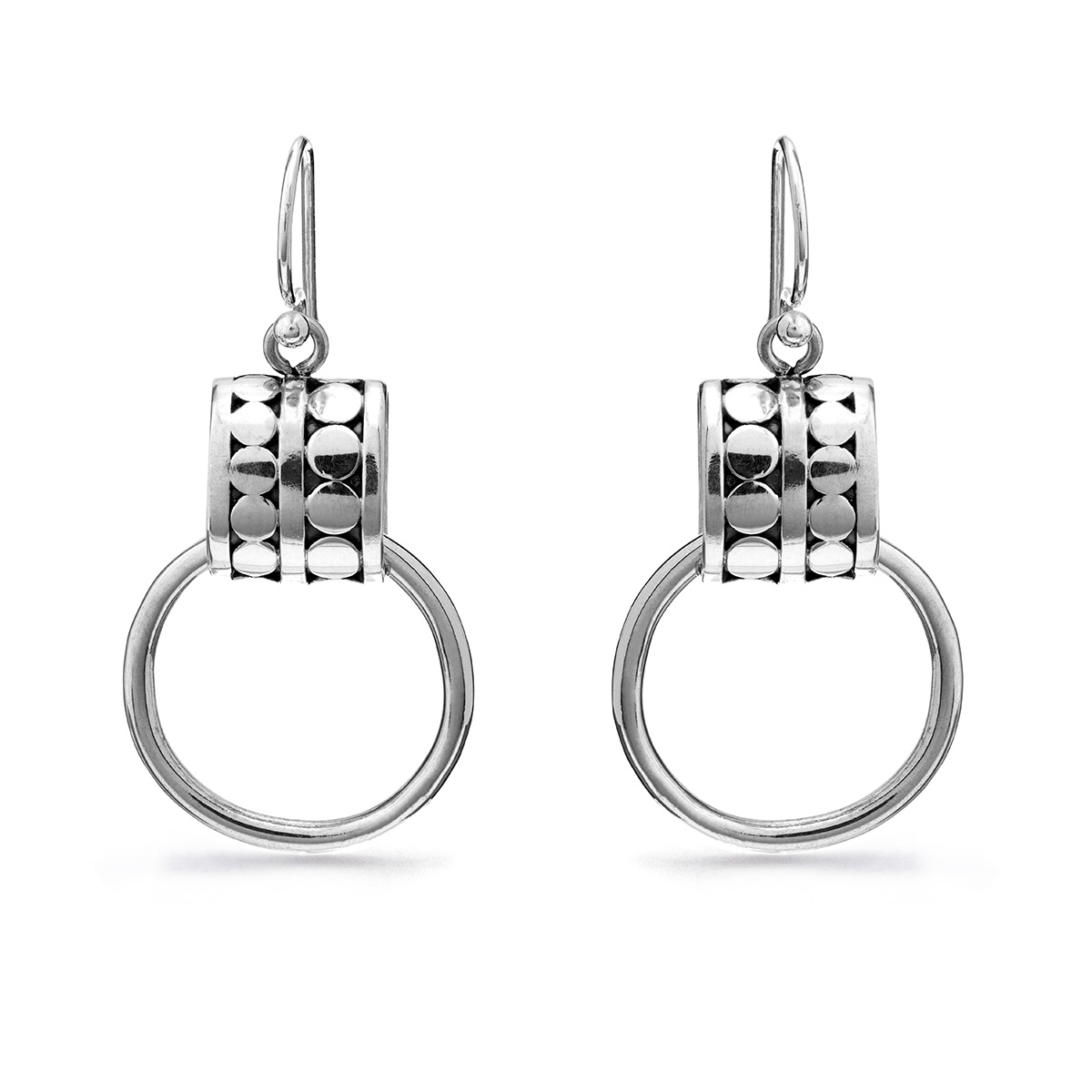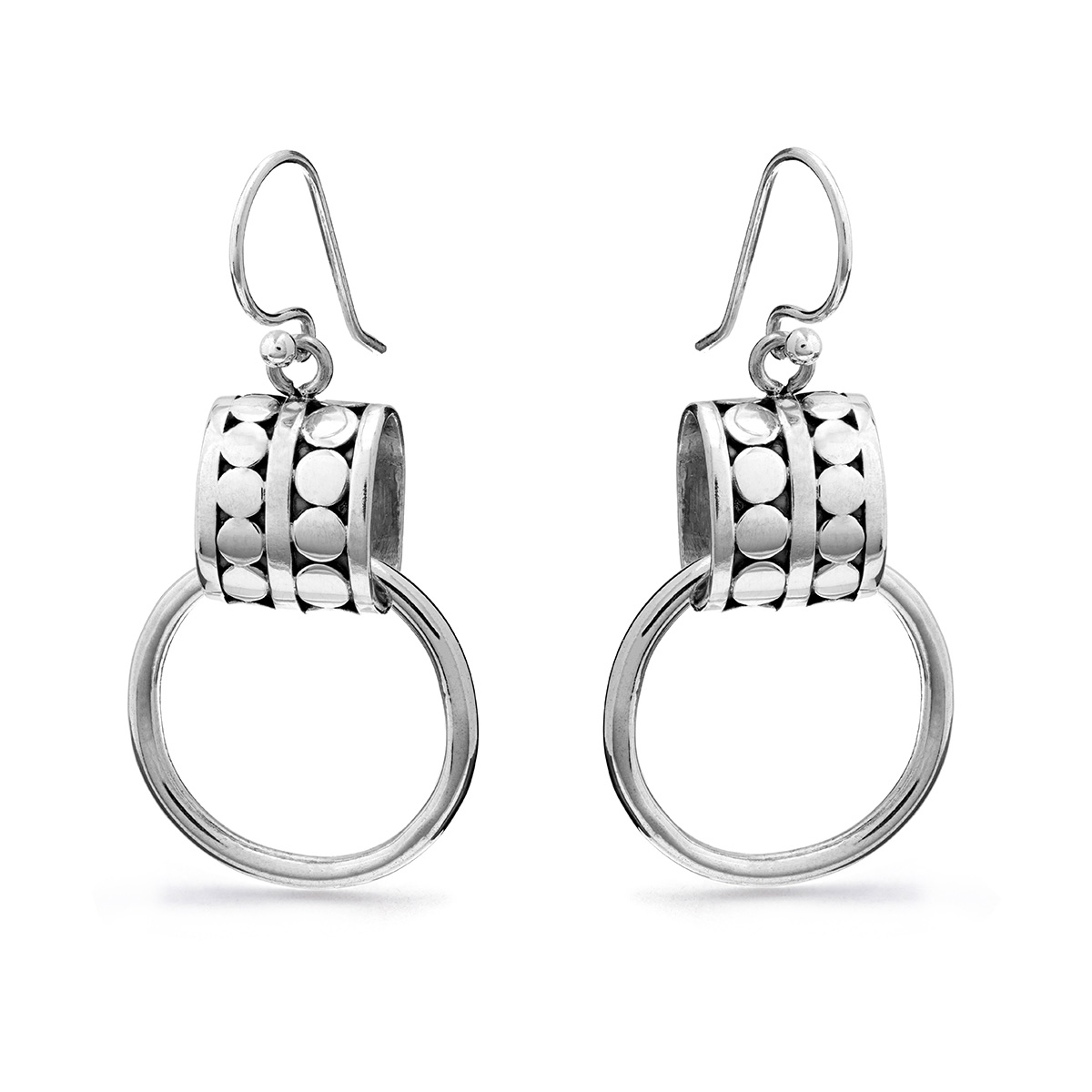 Rubaya Silver Earrings
New Arrival
$75
Available for pre-order
You can order this piece now and get priority delivery once in stock.
Estimated delivery 4-6 weeks.
✓ Free shipping
✓ Free returns
✓ Lifetime guarantee
Hoop earring with a Balinese twist; the silver hoops are weaved through a simple bail with the classic Balinese "dot" motif. The "dot" motif follows an antique Balinese tradition of granulation, every single element is handcrafted with care and love.