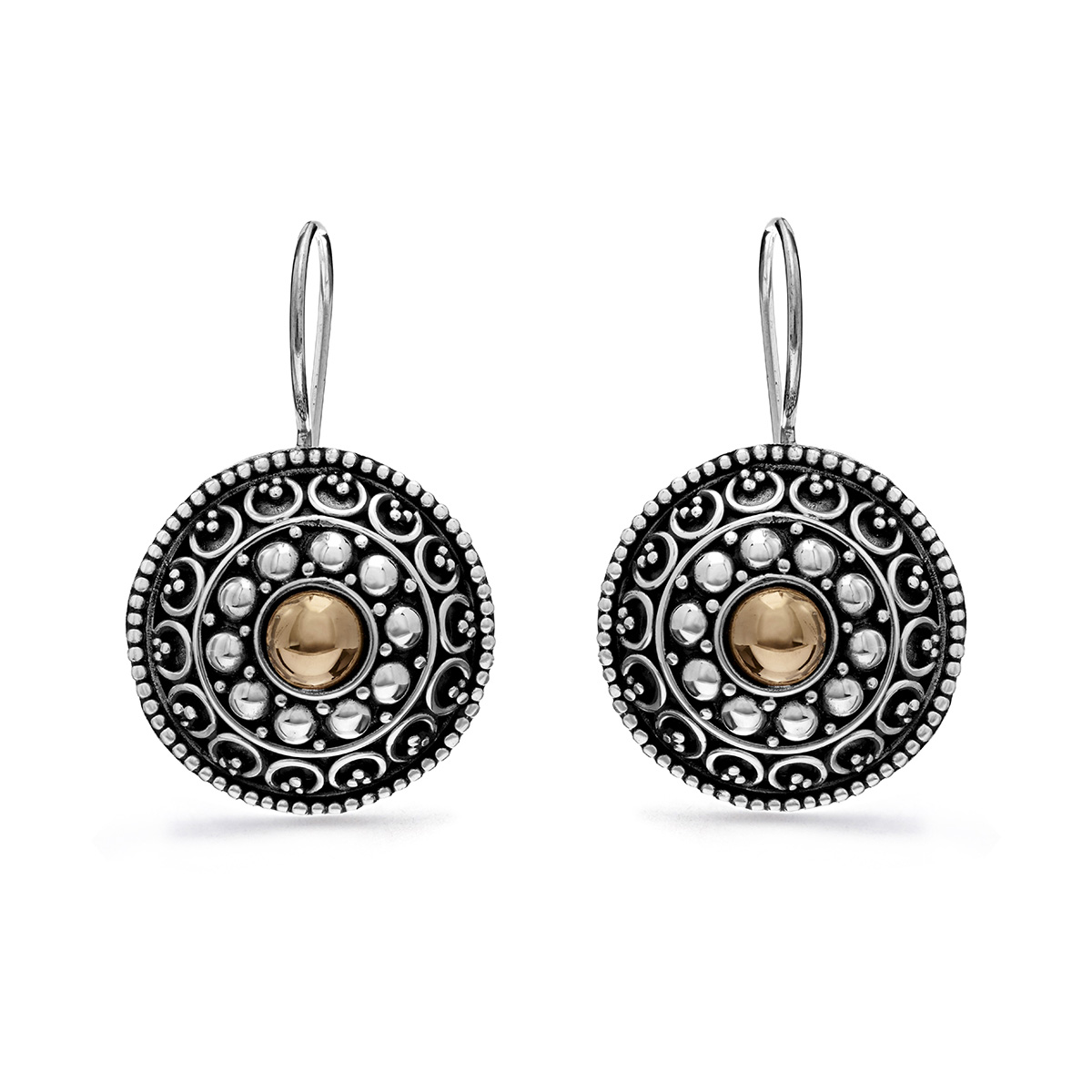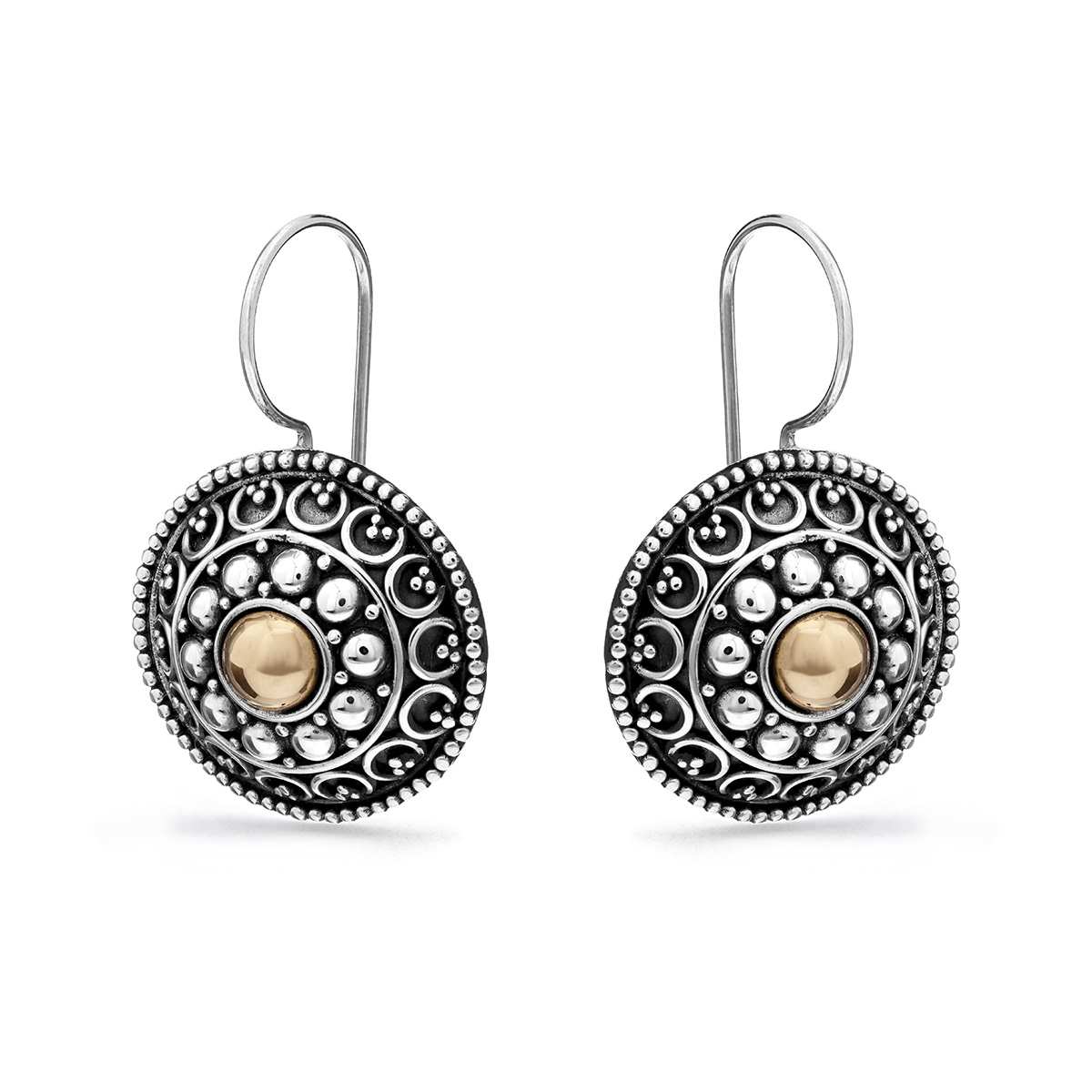 Sangsit Silver & Gold Earrings
New Arrival
$85
Available for pre-order
You can order this piece now and get priority delivery once in stock.
Estimated delivery 4-6 weeks.
✓ Free shipping
✓ Free returns
✓ Lifetime guarantee
A beautiful example of classic Balinese silversmithing techniques; traditional granulation method gives texture to the earrings, the central gold feature offsets the oxidised silver thus conferring a harmonious balance to these earrings.