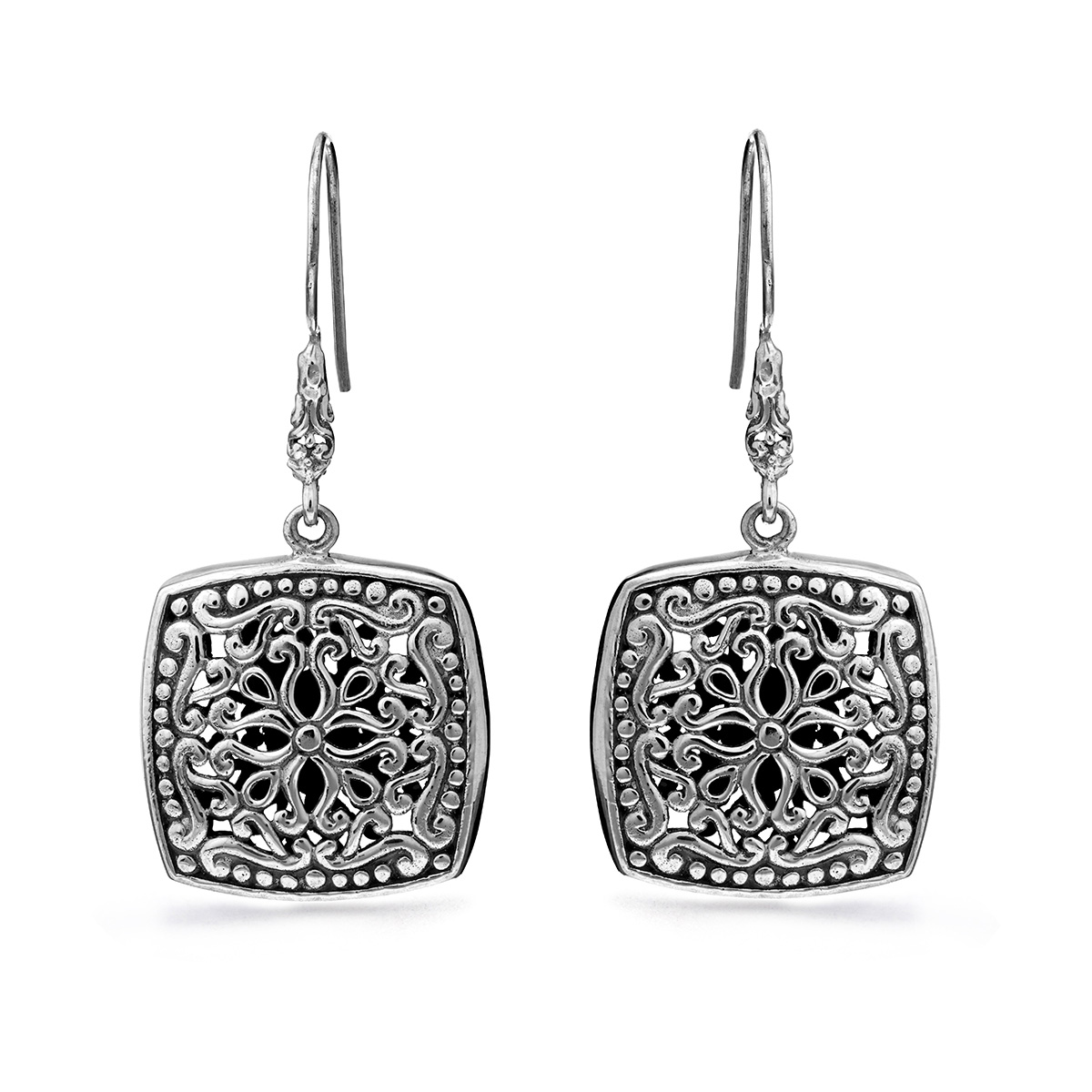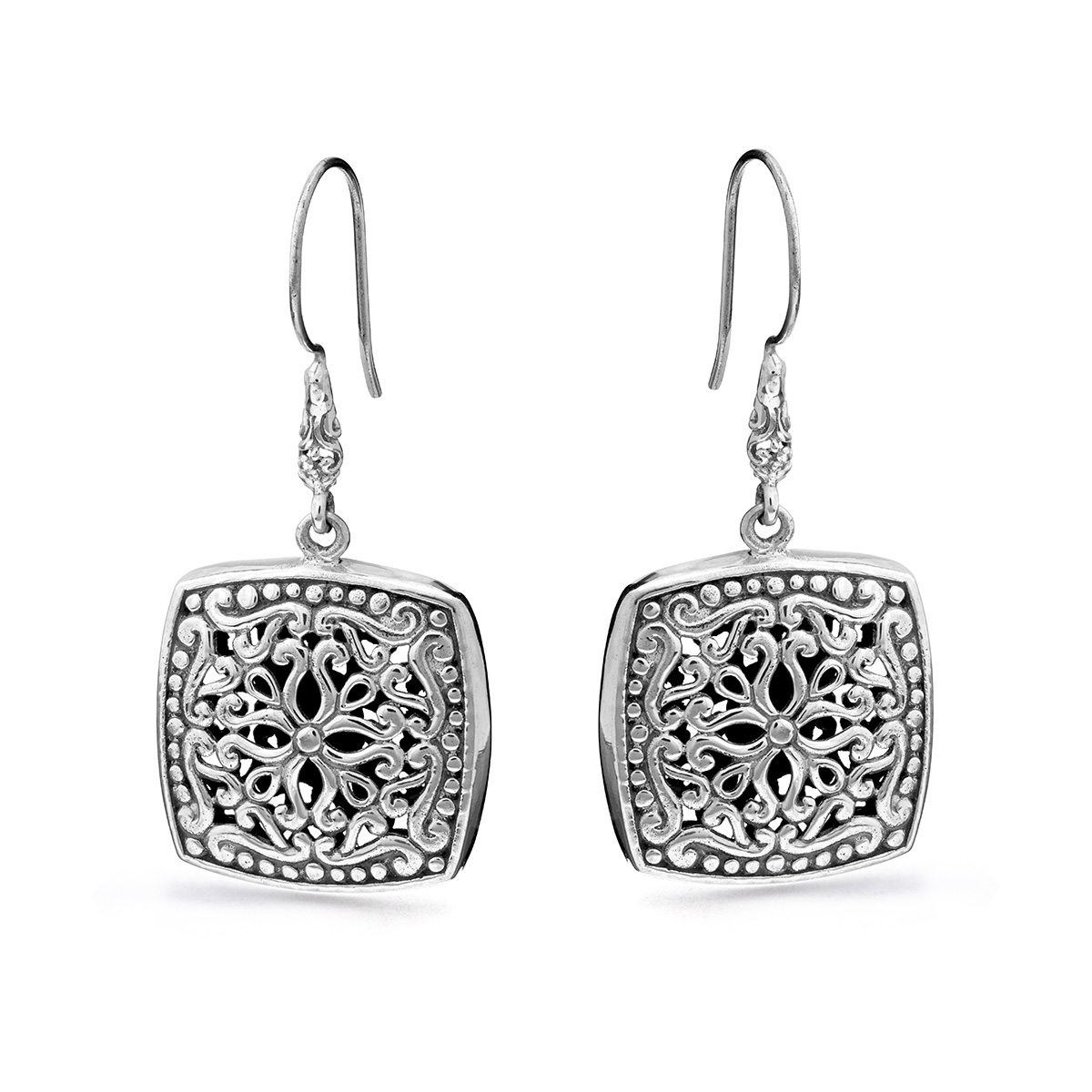 Taro Silver Earrings
New Arrival
$85
Available for pre-order
You can order this piece now and get priority delivery once in stock.
Estimated delivery 4-6 weeks.
✓ Free shipping
✓ Free returns
✓ Lifetime guarantee
An unique set of square hook earrings; a floral centre piece encased within an intricate granulation and swirl frame. Our Balinese artisans have taken inspiration from the bountiful local flora and translated it into a beauftiful handcrafted piece of jewellery.