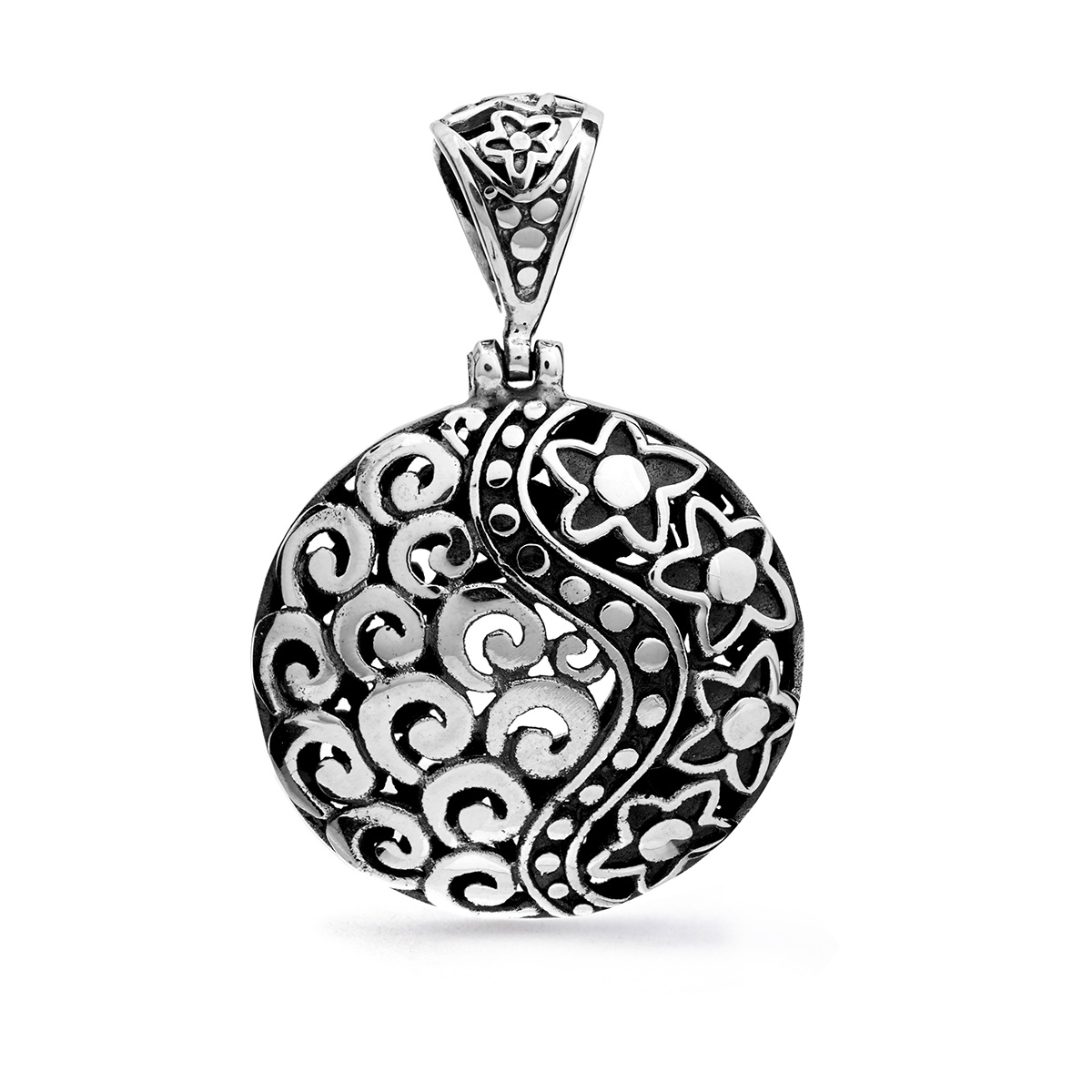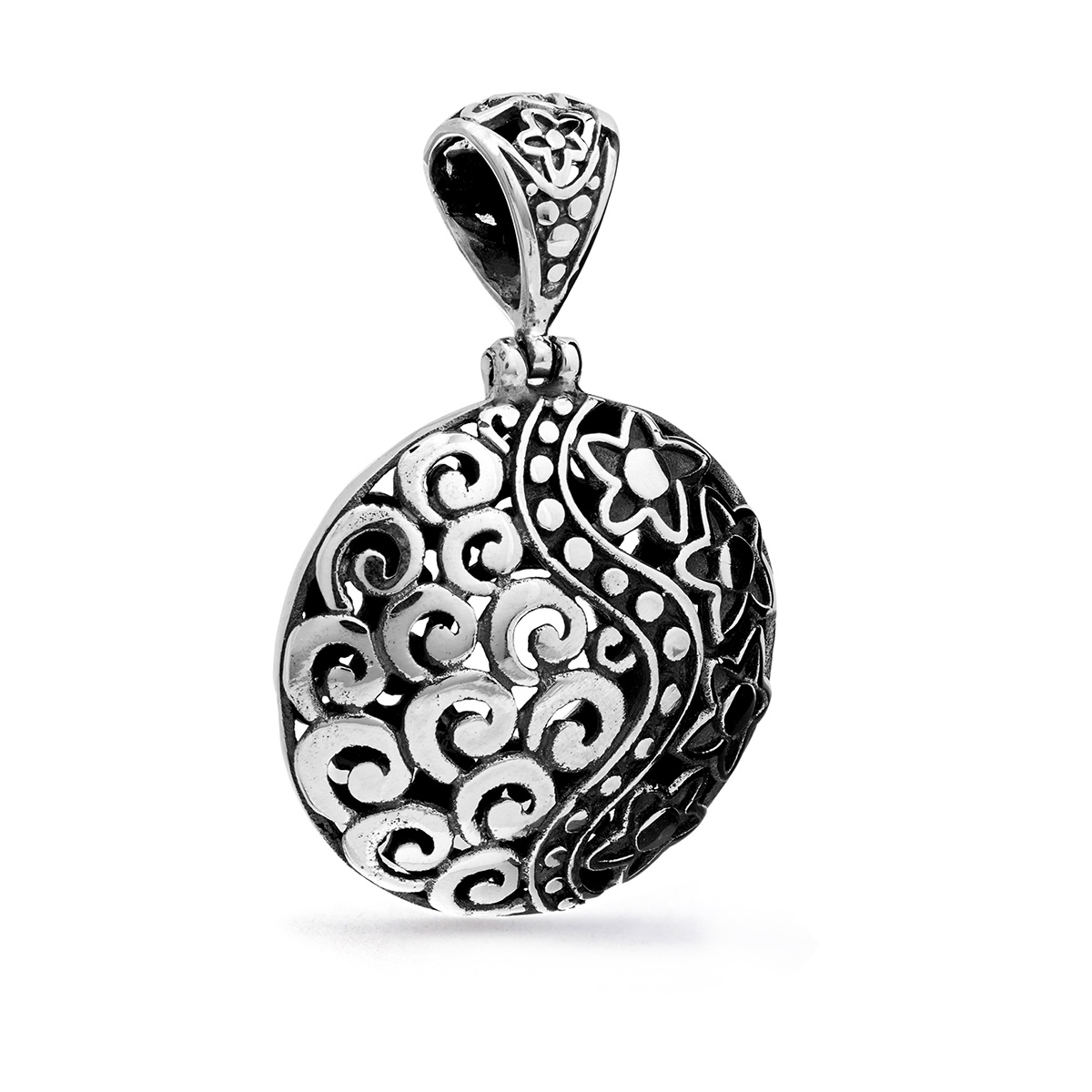 Tembok Silver Pendant
New Arrival
$65
Available for pre-order
You can order this piece now and get priority delivery once in stock.
Estimated delivery 4-6 weeks.
✓ Free shipping
✓ Free returns
✓ Lifetime guarantee
Handcrafted by our artisans using only traditional methods, this pendant with its modern design takes its inspiration from the waves and flora of Bali. This intricate motif can also been found on the locket bail, these are the small details that make this pendant a truly precious piece.