Nusa Lifestyle
20 May 2017
Discover the Village of Celuk, home of the Balinese Silversmiths
Amongst the strikingly beautiful rice paddies and luscious green jungle of south Bali lies the small village of Celuk. Up until 1970 there were few people outside of Bali who knew of this village, as it was just another pretty village with a big focus on agriculture and an ancestry of the Pande Clan. By 1976, that had all changed. Celuk is located in the Sukawati District between Bali's capital of Denpasar and the cultural heart of Bali; Ubud.
"Celuk has been producing handcrafted silver jewellery for over a century."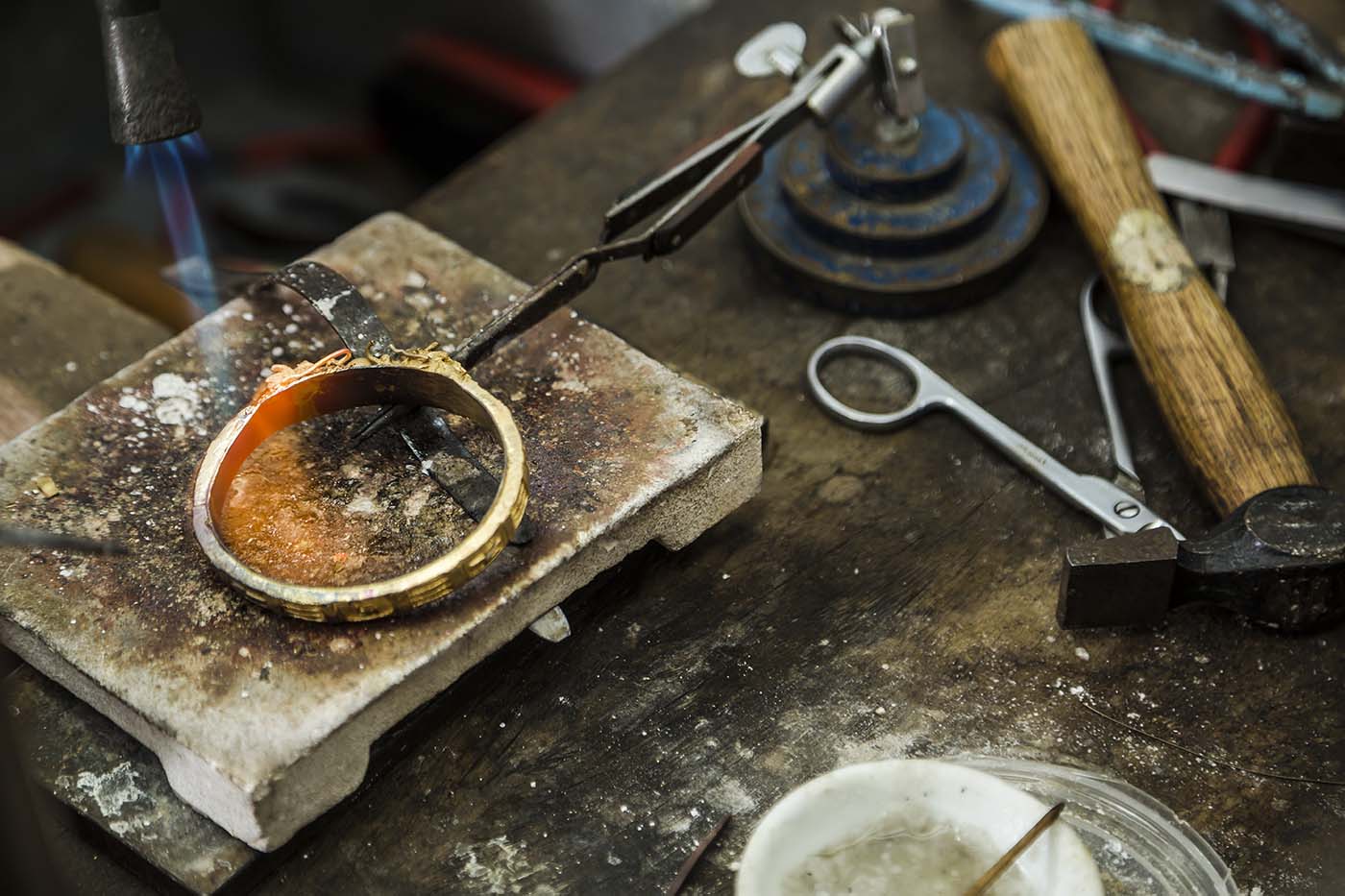 Whilst Celuk has been producing handcrafted silver jewellery for over century, originally serving the royal families, the 1970's represented a significant decade for Celuk, with almost the entire town's people switching from agriculture to silversmithing. Gold and silver flooded into the town from all over Bali and Indonesia to be fashioned into beautifully handcrafted jewellery by the local artisans who proved to be very skilled. Sounds of iron meeting gold and silver, coming out of workshops, can be heard all year round as the artisans are hard at work shaping their next piece.
Jewellery silversmithing has not only put the small village of Celuk on the map, but also given both the town and the whole island of Bali a big boost to its local economy. It has provided hundreds of jobs to the local community who may otherwise face unemployment, and given Bali a new prosperous industry outside of tourism. Nusa values this way of life and seeks to encourage the local economy to flourish and allowing this traditional art of silversmithing to be handed down from generation to generation.
From necklaces and bracelets, to earrings and pendants, Nusa brings you the finest quality artisanal silver jewellery handcrafted in Bali.