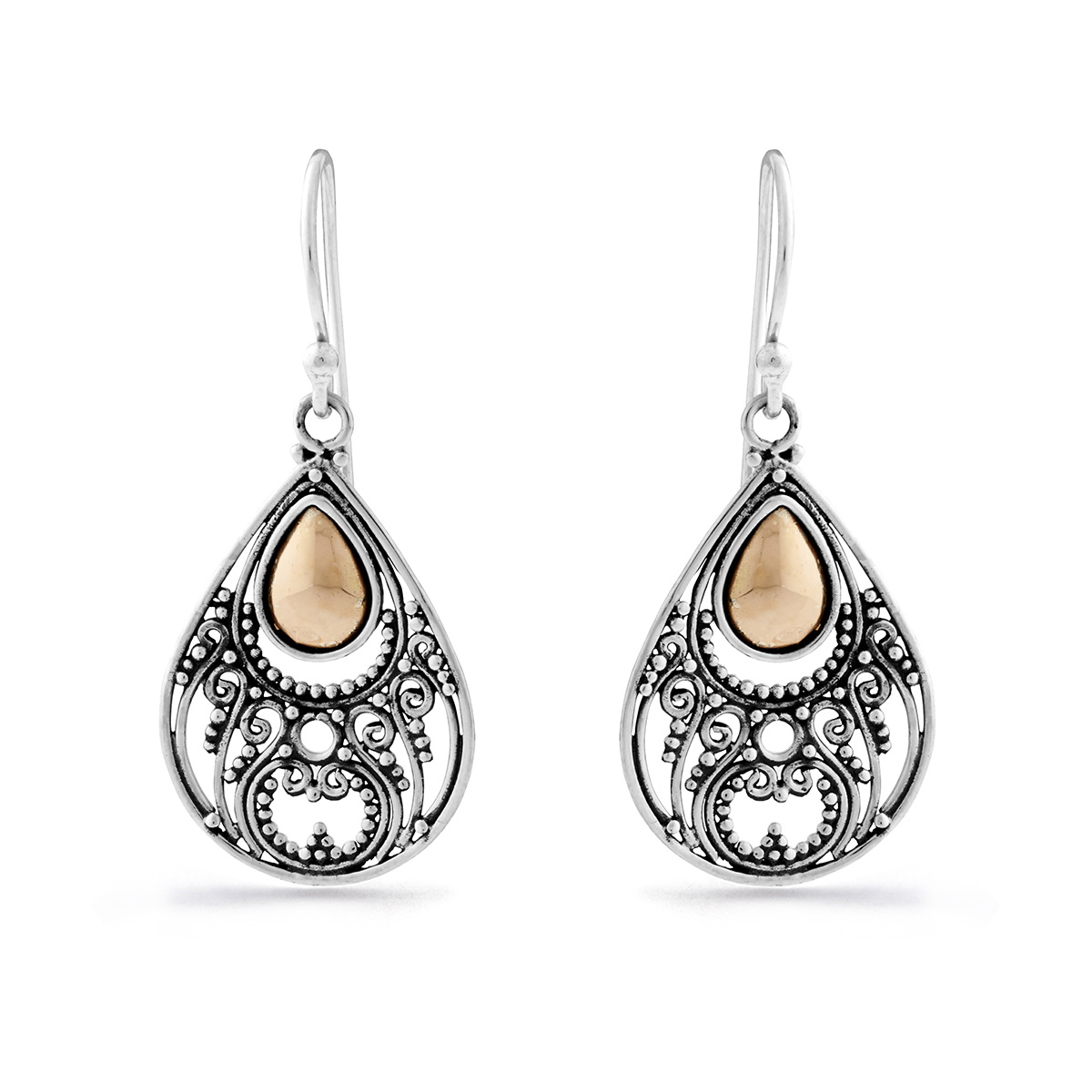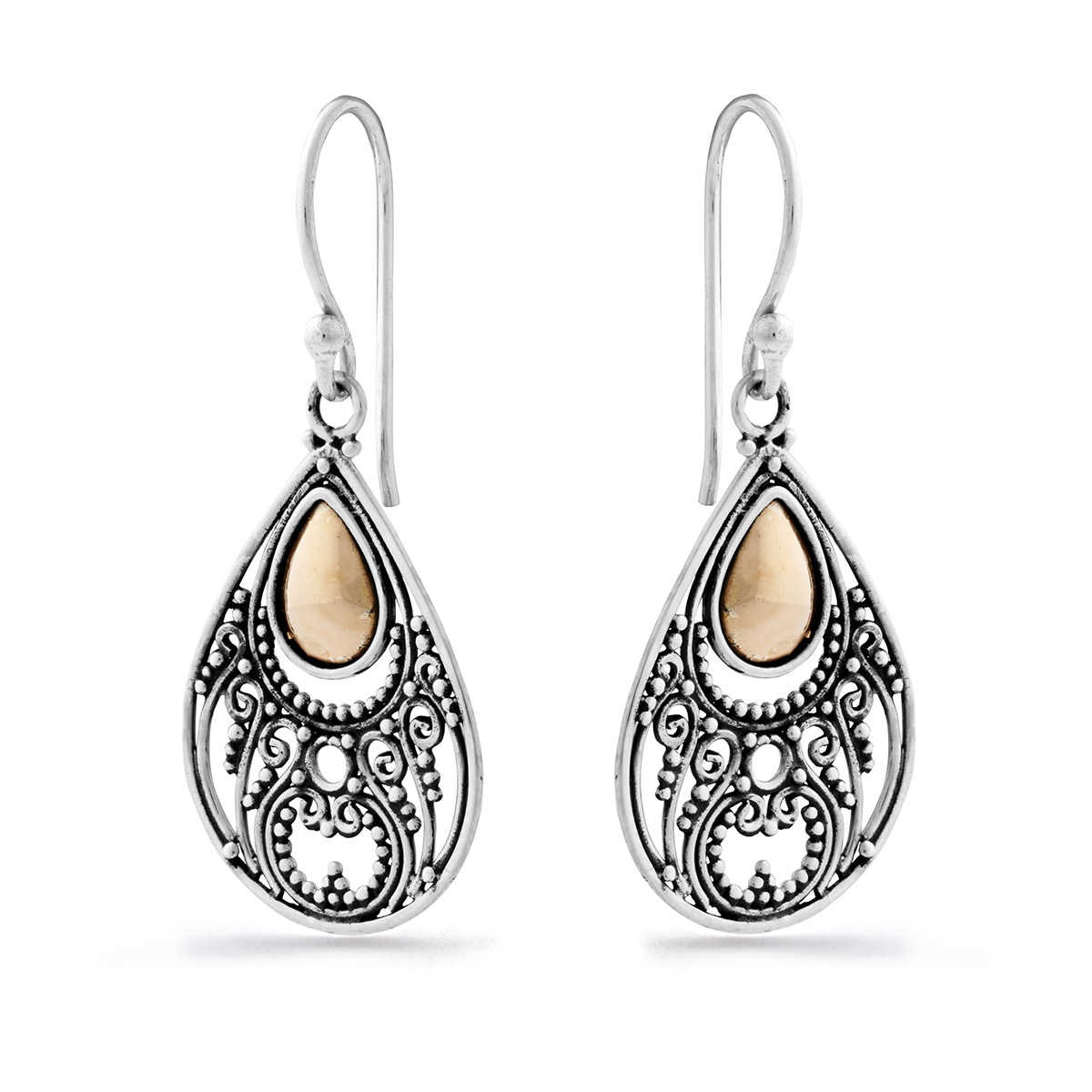 Alamanda Silver & Gold Earrings
$75
Available on back-order
You can order this piece now and get priority delivery once in stock.
Estimated delivery 4-6 weeks.
✓ Free shipping
✓ Free returns
✓ Lifetime guarantee
Silver threads and traditional granulation methods have been used to craft these beautiful earrings. The solid gold tear in the centre beautifully fuses the two precious metals to make this a perfect all day accessory.