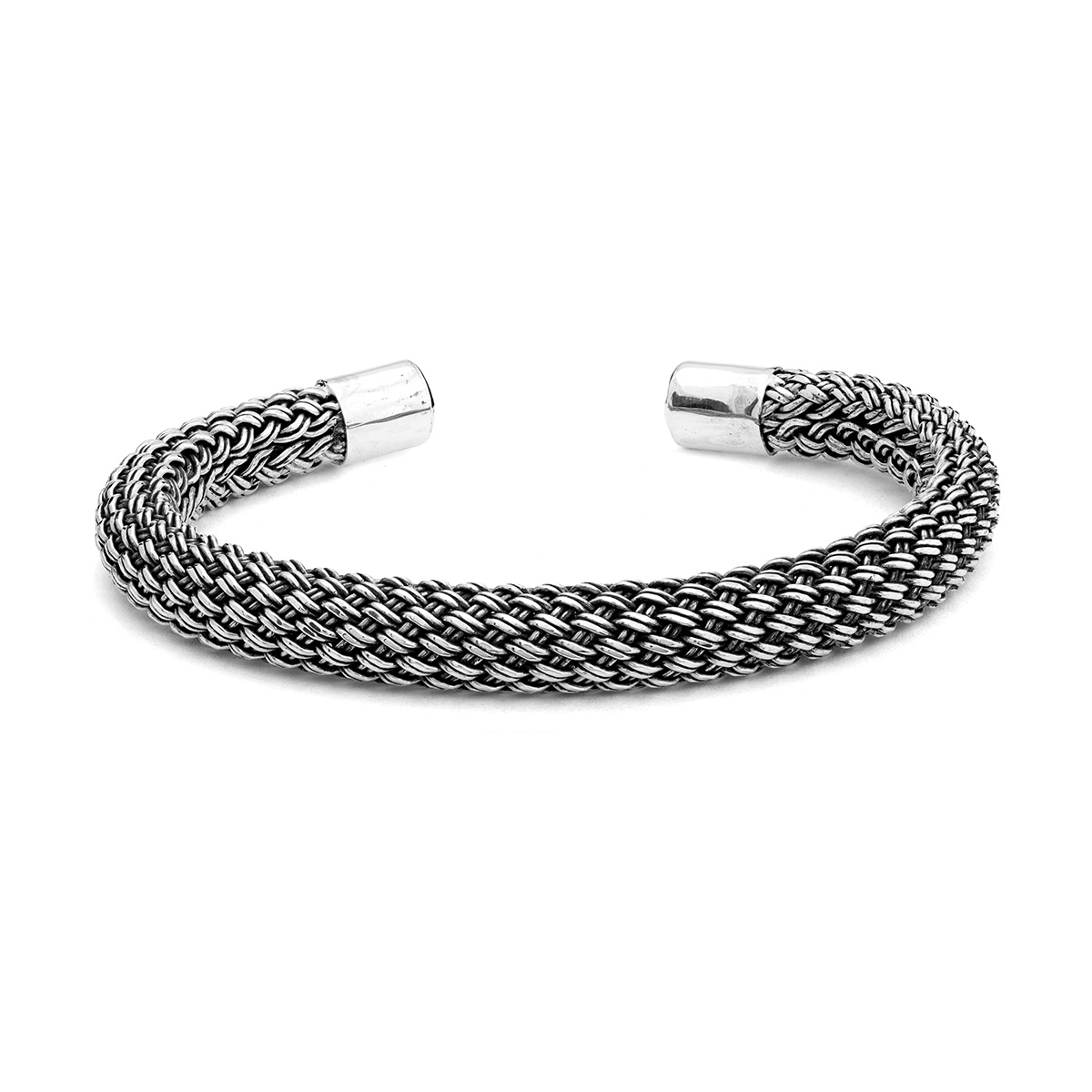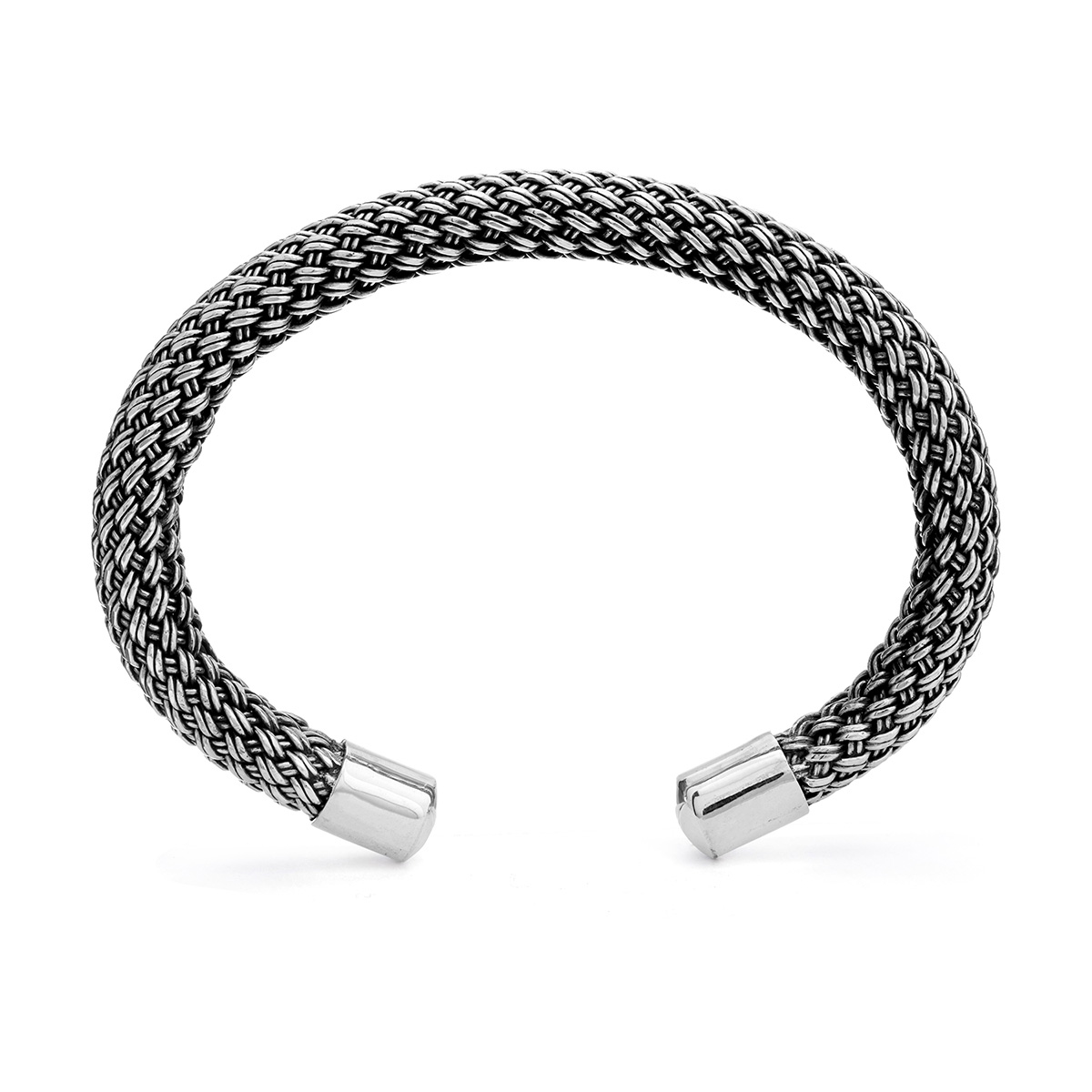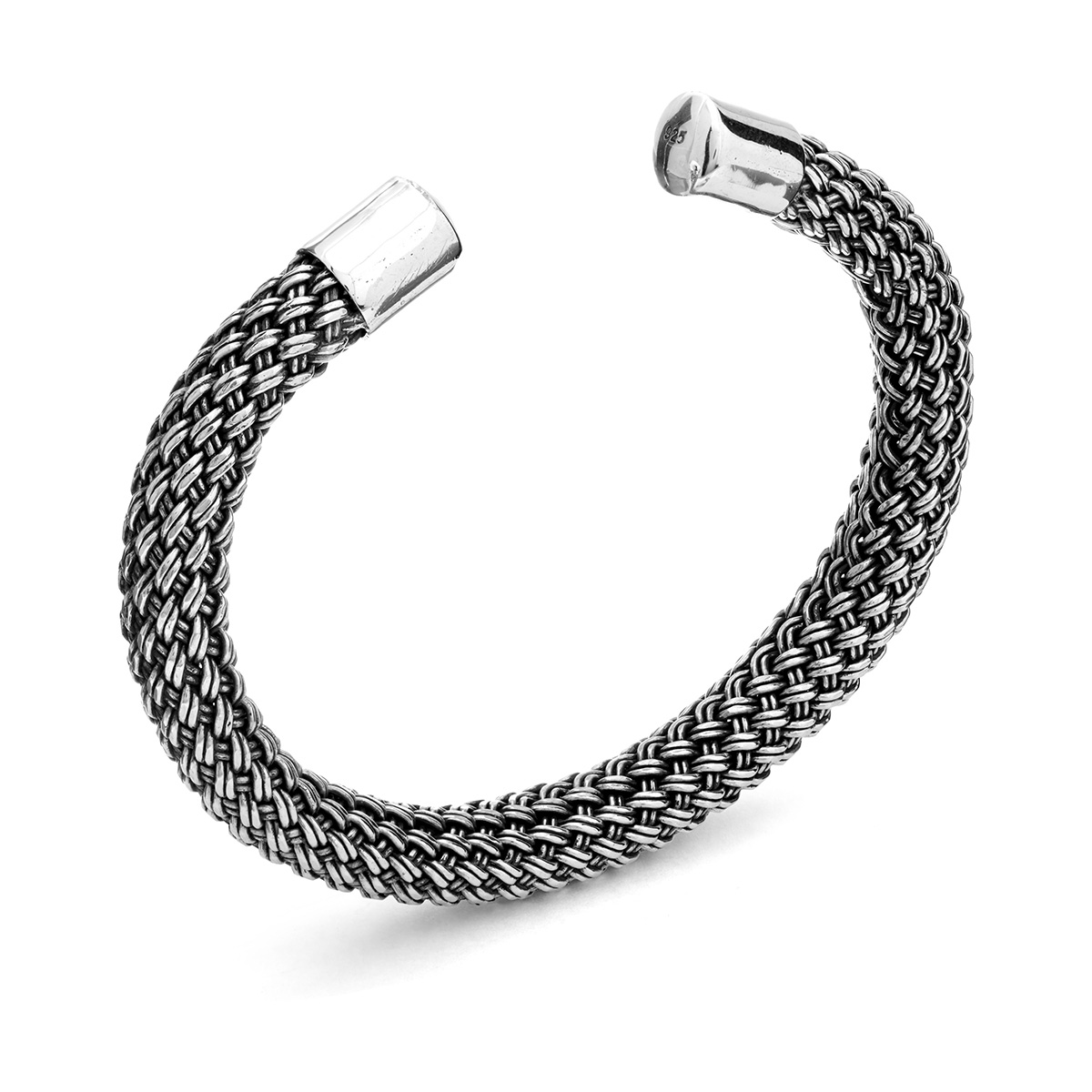 Kalisada Silver Bracelet
New Arrival
$265
Available for pre-order
You can order this piece now and get priority delivery once in stock.
Estimated delivery 4-6 weeks.
✓ Free shipping
✓ Free returns
✓ Lifetime guarantee
Each single silver strand is handcrafted and braided together by our gifted artisans. The bracelet with its oxidised silver braid and features solid sterling silver end caps: a classic design that will stand the test of time.